Financial Statements Bulletin, 15 February 2018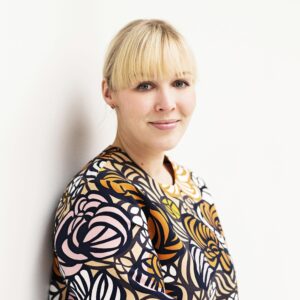 "Our hard work was rewarded and a successful holiday season sealed an upturn in profitability.
"In the October-December period of 2017, our net sales grew by 6 percent and our operating profit rose to EUR 2.4 million (1.8). As is typical in our sector, the proportion of holiday sales is particularly significant in the fourth quarter. It was a high point of the closing months that our holiday season was even better than expected.
"By many indicators, we succeeded in making an improvement on the previous year in 2017. Our comparable operating profit grew by 41 percent and our net sales by 3 percent. Also, EBITDA, cash flow from operating activities and equity ratio improved. Our full-year operating profit was EUR 8.4 million (5.2) and our comparable operating profit amounted to EUR 8.6 million (6.1). The results were boosted by growth in net sales, generated primarily by retail sales in Finland and Australia, international wholesale sales, and royalties in the Asia-Pacific region. In addition, relative sales margin was an improvement on the previous year; this was thanks, among other factors, to growth in regular-priced sales. Operating profit was also improved by reduced depreciation and personnel expenses. A drag was exerted on results by a decline in wholesale sales in Finland. This was due to the fact that wholesale sales for the second half of the previous year included nonrecurring promotional deliveries, of which there were none in 2017.
"We have behind us an eventful year filled with work. We continued to build a new direction for our collections and our brand. Progress was made in refining our product range and pricing strategies as well as in enhancing the efficiency of our procurement chain, and this long-term work continues.
"In spring and autumn 2017, we showcased our ready-to-wear collections at Paris Fashion Week, which is one of the top global events in our sector. We were happy that our bold prints and colours were also shown in Paris in Junya Watanabe's spring/summer 2018 collection for Comme des Garçons. We gained further positive visibility in October and December when two notable Tokyo galleries opened Marimekko Spirit exhibitions.
"The significance and role of digital business in our internationalisation strategy is continuously increasing. In 2017, we extended our e-commerce to 17 new countries in Europe and currently our online store already reaches customers in 30 countries. Our Chief Digital Officer (CDO) Kari Härkönen was appointed a member of our Management Group in December. In addition to online sales, he is also in charge of leading the digital transformation at Marimekko as well as developing our omnichannel operations and related digital solutions.
"The year 2018 has also got off to a brisk start. Satu Maaranen took up her duties as head designer of Marimekko's ready-to-wear, bags and accessories in January. Her highly international profile and experience, and – above all – her fresh and modern perspective were clinching factors in her appointment. In January we also announced our collaboration with two globally renowned and prestigious operators. One of these is the Japanese clothing brand Uniqlo and the other is the cosmetics brand Clinique.
"I am glad that we have succeeded in underpinning our international competitiveness in line with our objectives. All in all, I think we can be pleased with the steps we have recently taken. We are well poised to continue our long-term work by which we seek clearly stronger growth than before. Expanding the customer base, enhancing operational efficiency and utilising the new opportunities afforded by digitisation will play a central role in this work."
Tiina Alahuhta-Kasko