Half-year Financial Report, 15 August 2019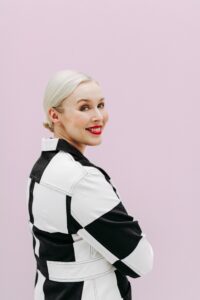 "The growth in Finnish retail sales seen earlier in the year continued in the second quarter, supporting the overall trend in net sales. Our Finnish wholesale figures showed a year-on-year decline due to the absence of the significant nonrecurring promotional deliveries made in the comparison period. Comparable operating profit increased thanks to a stronger relative sales margin.
"In the April-June period of 2019, our net sales grew by 3 percent to EUR 29.1 million (28.2). Sales in Finland increased by 4 percent, boosted by 12 percent growth in retail sales. This growth was supported by our annual springtime promotion, which was very successful this year. At the same time, domestic wholesale sales fell by 18 percent. The reason for the decline was that, in the comparison period in 2018, our wholesale figure for Finland was favourably affected by nonrecurring promotional deliveries, which did not take place on a similar scale this year. International sales grew by 2 percent, with growth achieved particularly in wholesale in EMEA, while the wholesale figures for North America decreased year-on-year. Our comparable operating profit grew to EUR 3.7 million (3.1) due, in particular, to a stronger relative sales margin. More moderate discount promotions, product portfolio optimisation and an increase in the share of retail sales of net sales contributed to the improvement in sales margin.

"Our net sales in the January-June period of 2019 rose by 8 percent to EUR 56.3 million (52.3). Growth was achieved in all market areas except North America. International sales grew by 10 percent. Operating profit for the corresponding period in 2018 included a nonrecurring taxable capital gain of EUR 6.0 million on the sale of our head office in the second quarter. This meant that our operating profit for the January-June period showed a year-on-year decline, but our comparable operating profit improved by 47 percent and amounted to EUR 6.3 million (4.3). It is also worth noting that, in 2018, most of our earnings accrued in the second and third quarters, which represented a departure from the usual pattern. All in all, I feel that we can be satisfied with our performance in the first half of 2019.
"On 22 July 2019, we raised our estimate of the comparable operating profit for the full year. The adjustment was mainly due to higher-than-estimated anticipated licensing income in the Asia-Pacific region.
"With regard to the remainder of 2019, it is good to note that, in 2018, our domestic wholesale sales were boosted by nonrecurring promotional deliveries; this year the total value of promotional deliveries will be lower than last year, and the major deliveries will occur in the second half-year. We also estimate that more expenses will be recognised in the latter half of the year than in 2018. As we have previously indicated, our investments in growth are substantially higher this year than last: we are revamping our store network and our head office as well as improving information systems to strengthen our digital business. This represents the continuation of our long-term commitment to building Marimekko into an even more appealing phenomenon internationally and pursuing our primary goals of reaching a broader customer base and achieving stronger growth and profitability.
"In May, we published our sustainability review for 2018. Sustainability is one of the most transformative megatrends affecting our industry and we believe that, in the future, customers around the world will increasingly incorporate the sustainability perspective into their buying decisions. Marimekko's operations and design philosophy have always been based on a sustainable approach: we want to provide our customers with timeless, practical and durable products that bring them long-lasting joy and that they will not want to throw away. Going forward, we intend to focus even more on extending the life cycle of our products while continuing our efforts to develop the sustainability of our supply chain and reduce environmental impacts."
Tiina Alahuhta-Kasko