Interim Report, 6 November 2019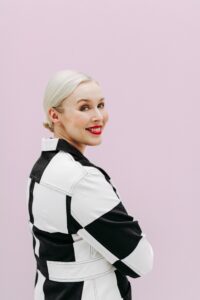 "In the third quarter, Marimekko's net sales increased in all market areas. A particularly good sales trend was seen in our most important markets: Finland and the Asia-Pacific region. The upward trend in sales boosted our comparable operating profit.
"In the July-September period of 2019, our net sales grew by 15 percent to EUR 34.5 million (29.8). In Finland, sales increased by 14 percent, with both retail and wholesale sales growing. The 17-percent growth in international sales came mainly from the Asia-Pacific region, where net sales were boosted especially by increased licensing income and wholesale sales. Thanks to the upward trend in sales, our comparable operating profit improved by 24 percent to EUR 7.8 million (6.3).
"Our net sales in the January-September period of 2019 rose by 10 percent to EUR 90.7 million (82.1). Sales in Finland grew by 10 percent and international sales by 12 percent. Our comparable operating profit improved by 33 percent to EUR 14.1 million (10.6) due to sales growth and a stronger relative sales margin.
"Our long-term growth strategy focuses on appealing to a broader global target audience, with fashion, bags and accessories as communicational spearheads. We started to modernise our collections and brand several years ago, with the aim of offering more interesting products to both new and existing customers as well as growing our brand awareness and desirability in our key markets. To this effect, we launched new kinds of fascinating product concepts during the past quarter.
"In August, we introduced the Marimekko Kioski collection, in which our most iconic prints meet unisex streetwear. Streetwear is currently a major trend in the world of fashion. The concept premiered at Dover Street Market in Ginza, Tokyo, a multibrand store favoured by fashion opinion leaders, and many of the items were sold out in hours. Marimekko Kioski appeals to a new, younger customer base and has been welcomed with equal enthusiasm in other markets, too.
"In early autumn, we also launched a new leather bag line inspired by the timeless design language of our classic bag styles. With bags and accessories, we can offer our current customers even more complete looks and outfits, and they also provide a convenient way to acquaint new customers with our brand. Bags and accessories play a key role in the global fashion business and they often account for a significant share of a brand's net sales.
"Building international brand awareness is a prerequisite for international growth. In this work, different brand collaborations are important for Marimekko. Our competitive advantages in these collaborations are our easily recognisable prints and our empowering values. In September, Marimekko received a lot of visibility in the United States as our prints were part of an anniversary collection by Target, one of the biggest retail chains in the country and renowned for its designer partnerships. The Anniversary Collection featured reissued limited-edition products from Target's 20 designer collaboration collections from the past 20 years. In the Asia-Pacific region, an agreement signed in summer 2019 increased our licensing income in the third quarter.
"On 14 October 2019, we raised our estimate of the comparable operating profit for the full year, due mainly to stronger-than-estimated sales growth and improved sales outlook in Finland as well as a better-than-estimated trend in relative sales margin.
"As for the rest of the year, it should be borne in mind that, according to our estimate, most of our earnings this year were generated during the second and third quarters, contrary to the usual trend. This was also the case last year. The total value of nonrecurring promotional deliveries, which boosted wholesale sales in Finland in 2018, will be substantially lower this year and the major deliveries will take place in the final quarter. We also estimate that more expenses will occur in the remainder of the year than in 2018. In the final quarter, holiday sales make up a big share of our sales, so we are now focusing on ensuring a successful holiday season."
 Tiina Alahuhta-Kasko