Interim Report January-March, 16 May 2019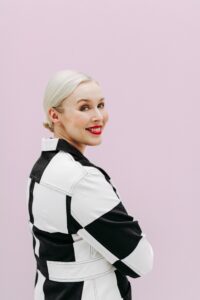 "The year got off to an excellent start. The strong figures in the first quarter were driven by a change in the timing of wholesale deliveries and a favourable trend in Finnish retail sales.
"In the January-March period of 2019, our net sales grew by 13 percent, reaching EUR 27.1 million (24.1). There was growth in all market areas. In Finland, sales rose by 7 percent. The results of our brand's new direction and the work we have done to update our collections are visible more rapidly in our strong domestic market. International sales grew by 18 percent, substantially supported by a shift in wholesale deliveries in the Asia-Pacific region from the last quarter of 2018 to the period under review.
"Our comparable operating profit doubled to EUR 2.6 million (1.2) due to sales growth and an increase in relative sales margin. A favourable trend in regular-priced sales contributed to the improvement in sales margin. All in all, I feel we can be pleased with the first quarter. However, it is good to note that our domestic wholesale sales in 2018 were positively impacted by nonrecurring promotional deliveries, and this year there will be no deliveries on a similar scale. The largest promotional deliveries took place in the second and final quarters of last year.
"The expansion of e-commerce plays an important part as one of our growth drivers. This spring, we have continued our investment in building brand recognition and in online sales in China. Since online sales in China are still in a very early stage, we will incur expenses this year. In addition to our own e-commerce, we are also seeking growth through other online sales channels. In February, the online retailer Zalando began selling our products in Finland and Germany. Zalando reaches a massive number of consumers and will enhance the availability of our products, also boosting our profile.
"We want to challenge the traditional way of doing retail business and to blend the physical and digital worlds into an inspiring and easy customer experience. We piloted a totally new kind of service during Milan Design Week – in the heart of the city, we set up a shoppable Marimekko home, in which customers could purchase individual products or, if they preferred, even the entire décor including furniture through an online app.
"We reported previously on a share issue directed to our personnel and freelance designers in Finland. The personnel share issue was carried out during the period under review, and half of those entitled to subscribe took part in it. I am delighted that a large proportion of Marimekko employees are company shareholders and will thus play a part in building our future also as owners. Our main objective for the strategy period extending to 2022 is to appeal to a wider clientele and thereby enhance growth and profitability. We are just starting out on our strategy period, and I think this was a natural time for the personnel share issue as committed and motivated employees are key to building our success."
Tiina Alahuhta-Kasko