Environmental impacts of our operations
Our goal is to constantly reduce the environmental impacts of our operations. We believe that, in the future, timeless and sustainable products will be made in balance with the environment, in line with the principles of the circular economy.
The main environmental impacts of our own operations are related to the in-house textile printing factory in Helsinki. In addition, a significant part of the emissions during a product's life cycle comes from activities outside our in-house operations in the value chain, for example during the production of materials, during logistics, in the factories making our product as well as when the products are used.
We have launched several projects to significantly reduce emissions in our entire value chain – it is our intention to align our emissions-related targets with those of the Paris Agreement. We commit ourselves to reduce the environmental footprint of our textile materials by 30 percent (measured in the Higg Material Sustainability Index) by the end 2025 through using more sustainable materials and to cut it further by 2030 by adopting new material solutions. As a result of continuous development work and emission offsetting, our own operations, including our fabric printing factory, offices and Marimekko operated stores globally, have been carbon neutral since 2020.
In addition, we aim to
reduce emissions from our own operations by 40 percent by the end of 2025
reduce the emissions of logistics by 50 percent per kg of goods transported by the end of 2025
reduce water usage by 50 percent per kg of textile material by the end of 2025.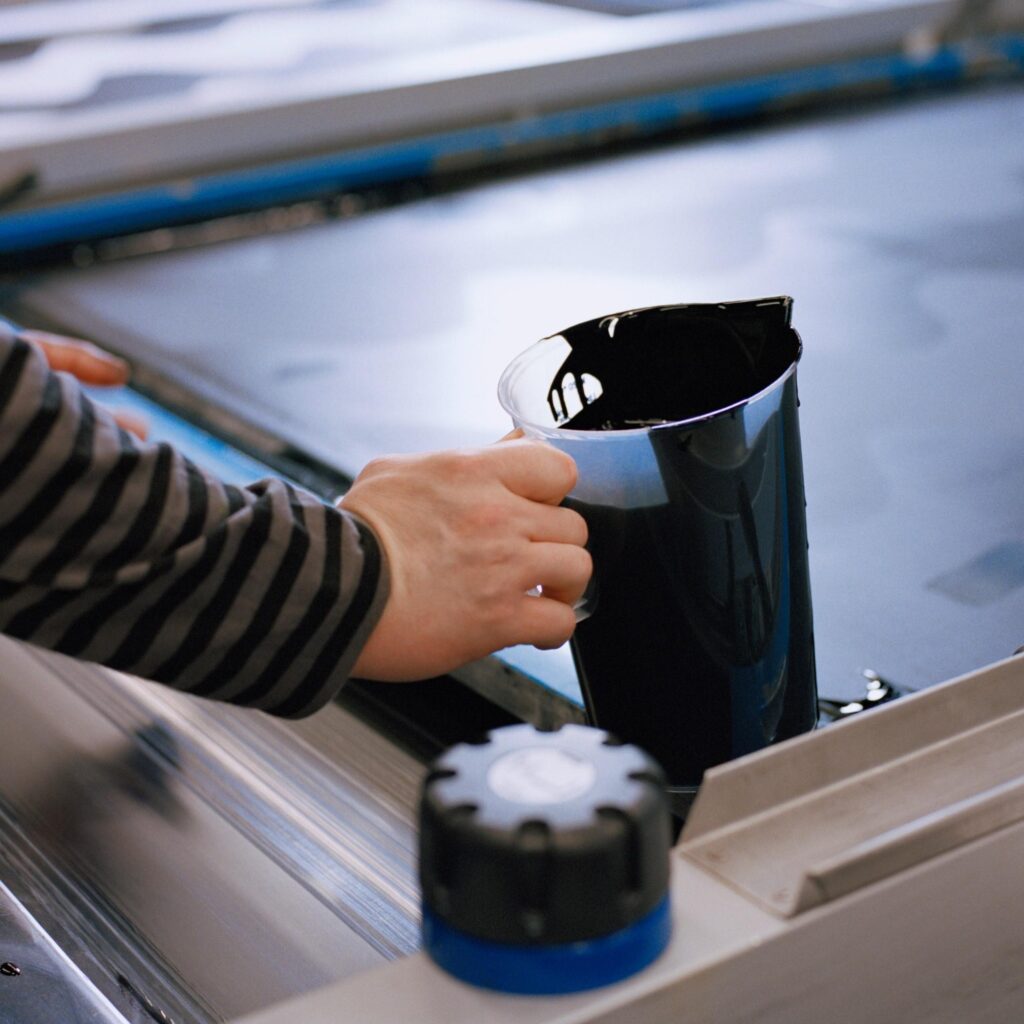 Towards environmentally friendlier chemicals
In textile manufacturing processes such as bleaching, dyeing, printing and finishing chemicals are used, which are important for the appearance and properties of the textiles. Apart from finishing treatments, majority of the chemicals are washed off after the dyeing or printing. The use of chemicals in production is strictly regulated in Europe with the REACH chemical legislation. Also Marimekko's other customer markets such as Japan and the United States have their own stringent chemical regulations. Legislation helps to restrict the use of substances found to be harmful to people and the environment. It is Marimekko's responsibility to ensure that all Marimekko products – manufactured in Europe and elsewhere – comply with chemical requirements of both European legislation and the legislation and regulation in Marimekko's other customer markets. Marimekko has a Restricted Substances List for its suppliers, which includes the restrictions applicable to textile products, among others. We monitor compliance with the restrictions with regular product or material tests. Testing is done in external laboratories.
We also continuously seek to find environmentally friendlier alternatives to chemicals used in our manufacturing processes. In 2019, we completed the work to phase out PFC compounds and PVC plastic in our products – since July 2019, all new products have been free from PFCs and PVC. In 2021, we will introduce our first products printed with a natural dye.
Our products are not treated with flame retardants and we do not use biocides in our products or to protect them during transportation. Biocides are active substances that are meant to protect items against microbes, for example.